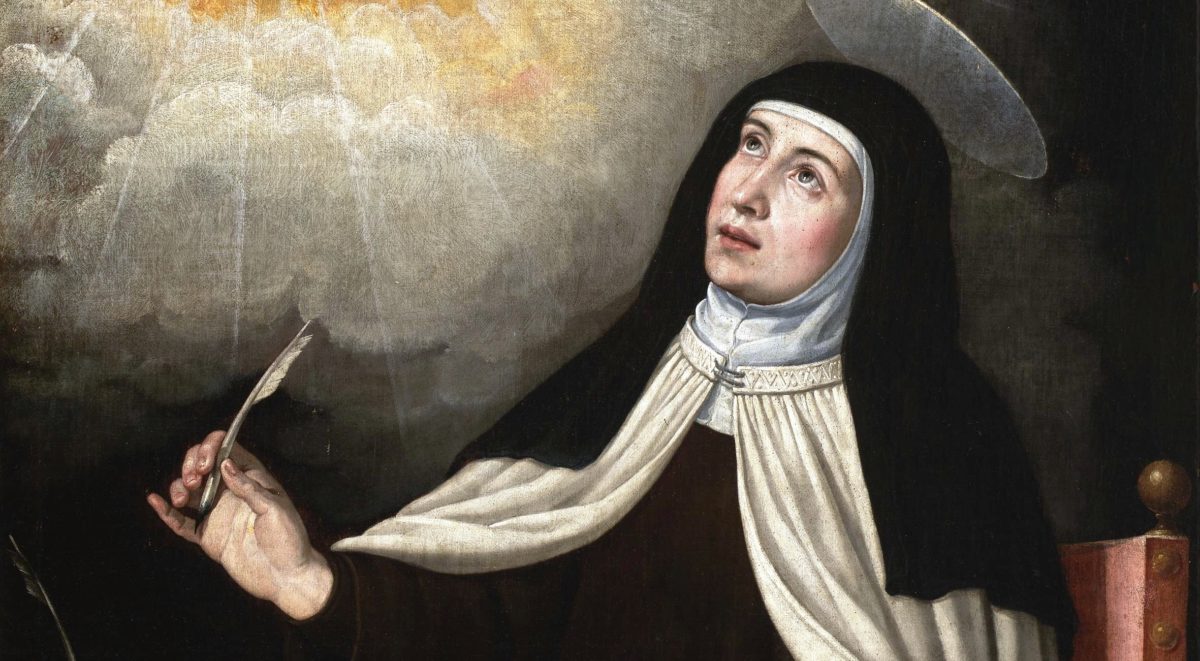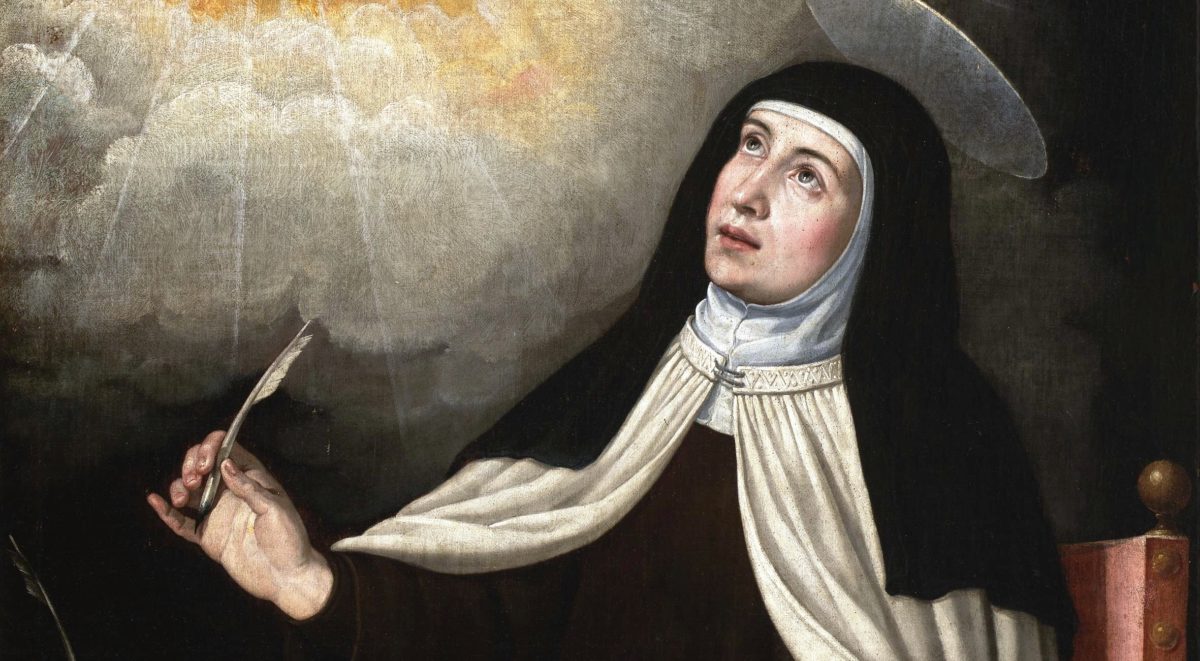 A beautiful, traditional prayer of St. Teresa of Avila, for a time of fear.
It's not unreasonable to be fearful at the moment: however nicely we smile at each other in the shop or street, the other person is a potential infector, so we keep distance. We fear for our loved ones, our income, our future (how long will all this last), for our mental health under lockdown. The problem with fear, though, is it's bad for your immunity. When frightened, we breath more shallowly, which makes it more difficult to expel toxins from our lungs.
So I suggest we take up physically breathing St. Teresa's prayer with the Breath of God, the Holy Spirit, the Healer.
Let nothing disturb you.
Let nothing upset you.
Everything changes.
God alone is unchanging.
With patience all things are possible.
Whoever has God lacks nothing.
God alone is enough.
Thanks to our good friend Julienne McLean for sharing this and Fr. Richard Rohr's thoughts on St. Teresa's prayer in this time.