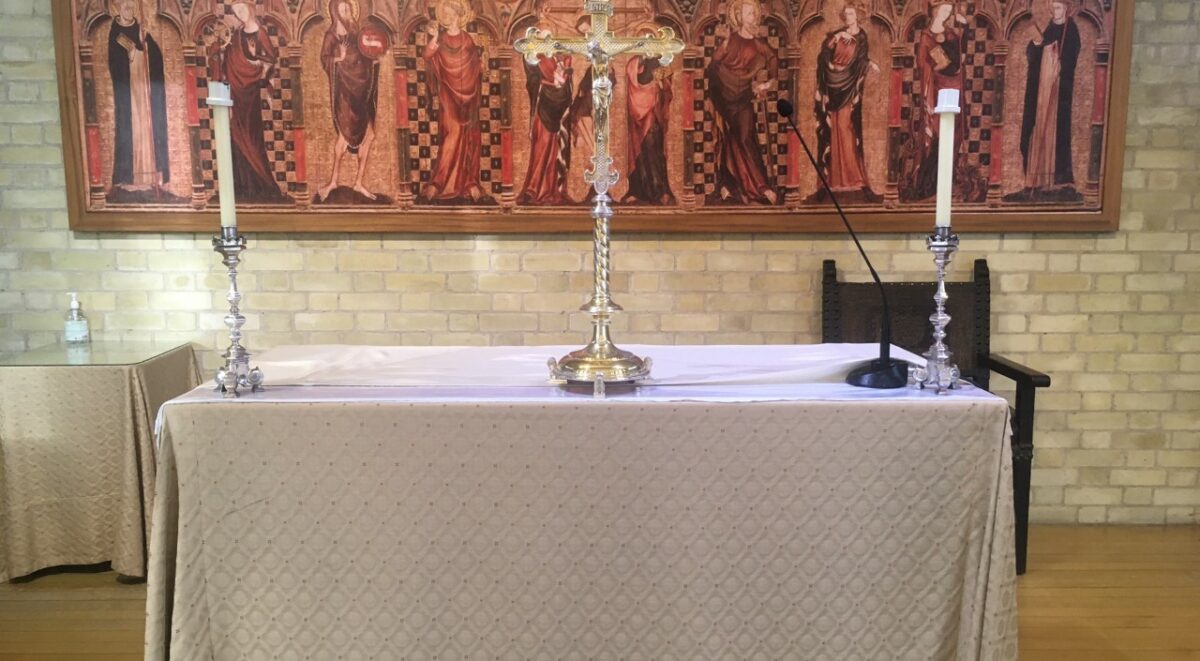 From this Sunday, Advent Sunday, 28th November, we are especially encouraged by our Bishops to look at how we keep Sunday holy. They recognise that the pandemic is clearly not over, so "not everyone is yet in the position to fulfil the absolute obligation to attend freely Sunday Mass". So if your health doesn't permit, you don't have to come, but we would encourage everyone who can to return to Mass in person as we prepare to welcome the Coming of Our Lord Jesus Christ.
We are also delighted to announced that from all our Sunday Masses are back in the Upper Chapel, with overspill/extra space in the cloister for the 9.15, 11 and 6 pm Masses, with an audiovisual link.

To make this as safe as possible for everyone, we are implementing or continuing the following measures:
The Chapel is professionally cleaned once per week.
The windows will be open (the radiators will be on, but please bring warm clothes too!)
We are installing a carbon dioxide meter. In the event of higher than acceptable levels, we will open the door to St. Michael's and the adjacent large window.
We encourage everyone who is able to do so to wear a face covering, for the sake of those who need to be more careful with their health.
In the event of large numbers, and for anyone who needs more space, we will have overspill downstairs in the cloister for the 9.15, 11 and 6 pm Masses, with audio relay from the Upper Chapel.
We look forward to welcoming you, and being fully back together as a worshipping community.