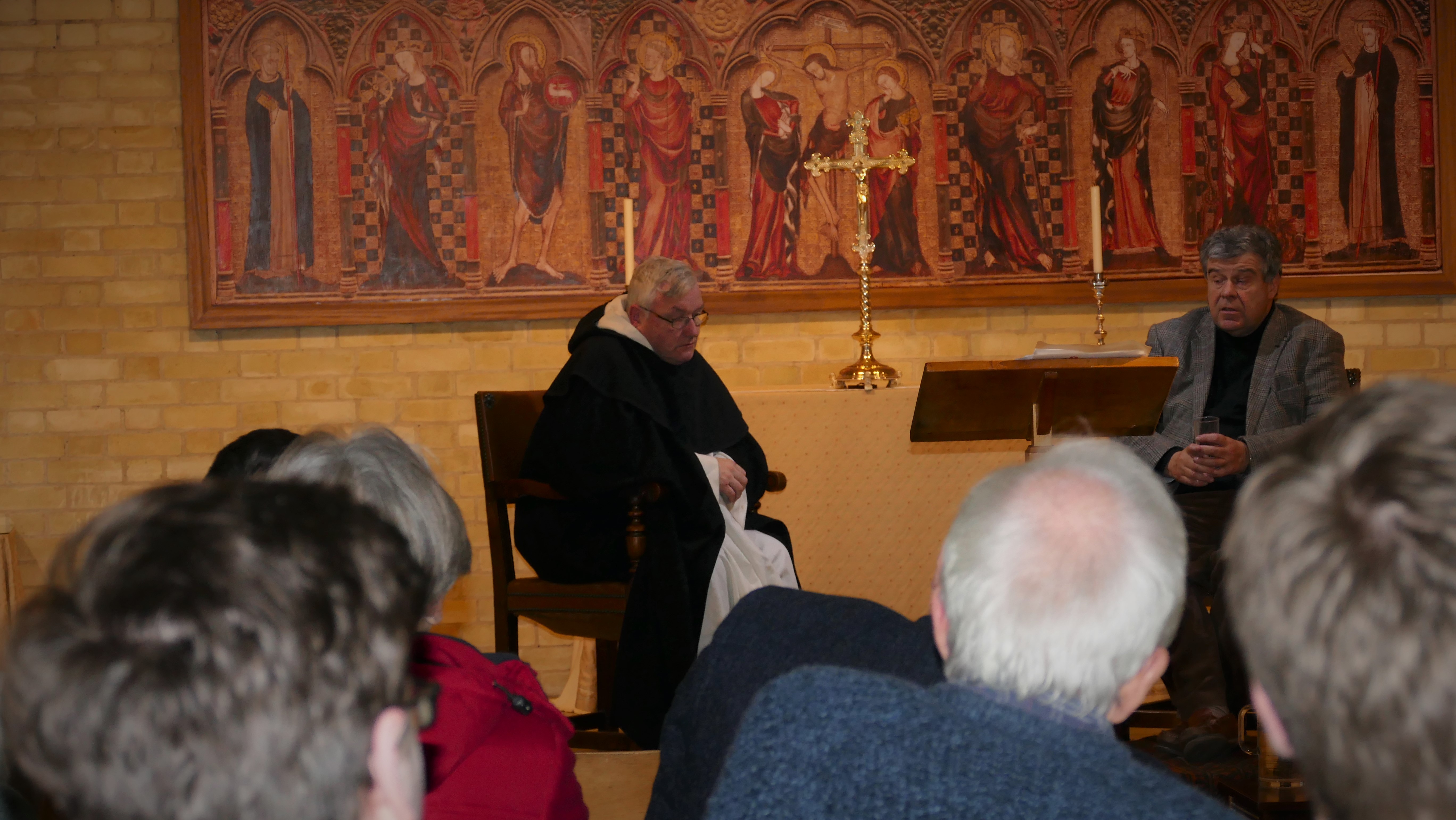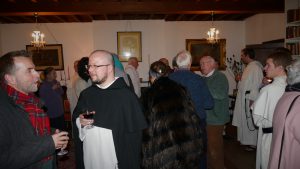 This years Aquainas Lecture was presented by Rev. Dr. Aidan Bellenger OSB.
He explored the life of Dom David Knowles OSB from a very unique perspective. The talk entitled "Seeking God and the self" was a ballanced and well developed analysis of David Knowles, exploring his character and relationships as well as his accademic ventures and attitudes.
The engaging talk ended with an opportunity to ask questions and concluded with refreshments, where Rev. Aidan Bellenger and the friars interacted with the guests.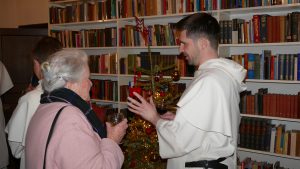 Thank you all for attending.