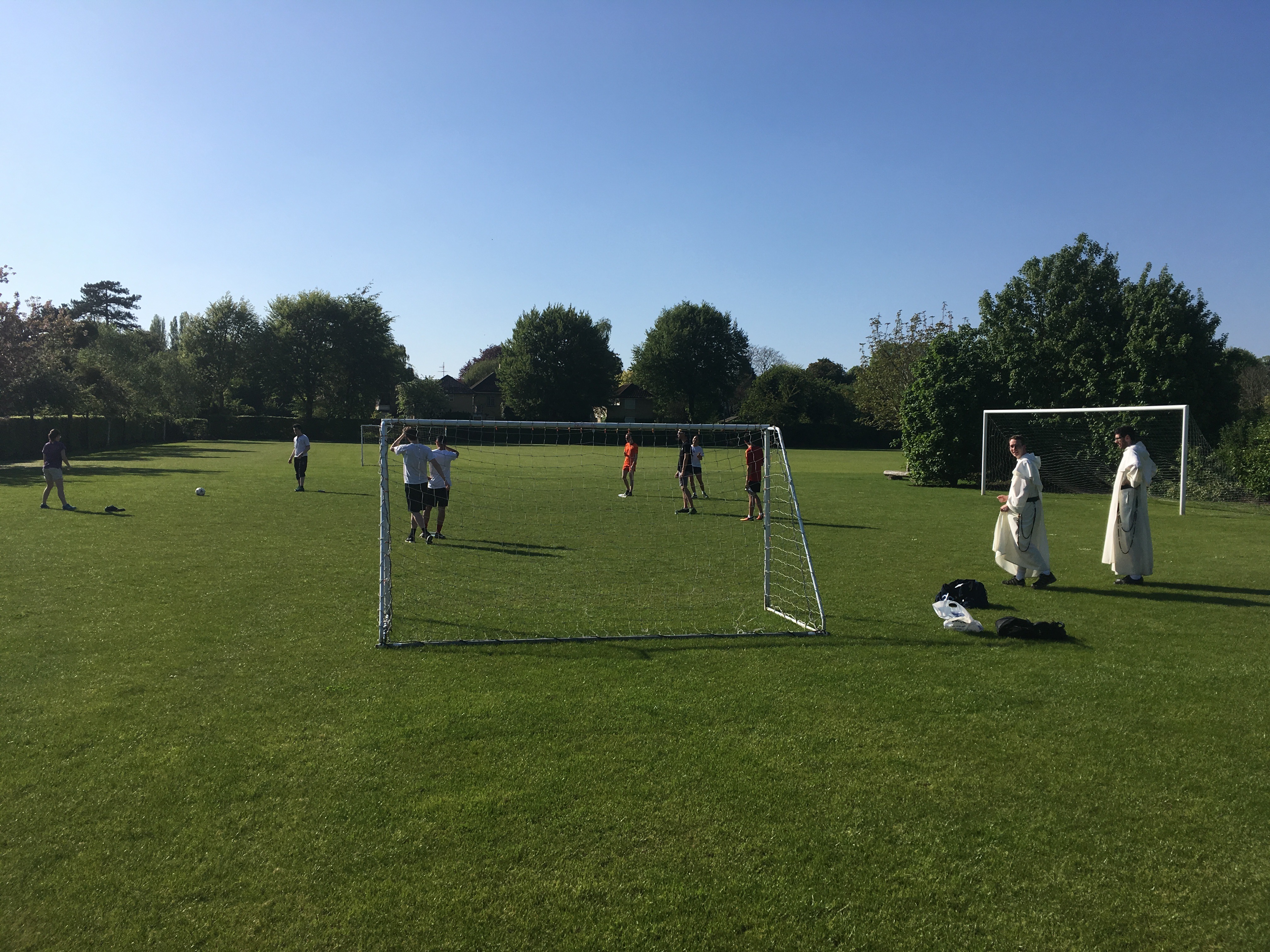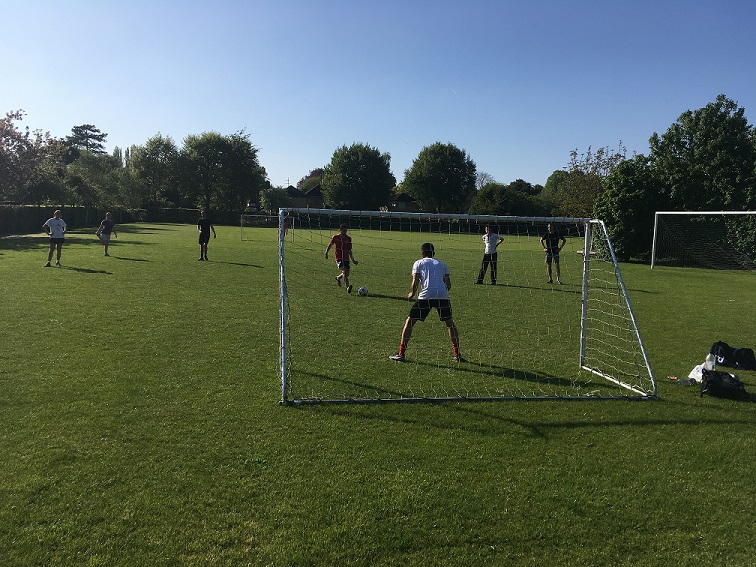 The novices are hard at work, they have been training every Sunday afternoon for the last few weeks at Trinity Hall playing fields, which is near to Blackfriars, off Storey's Way.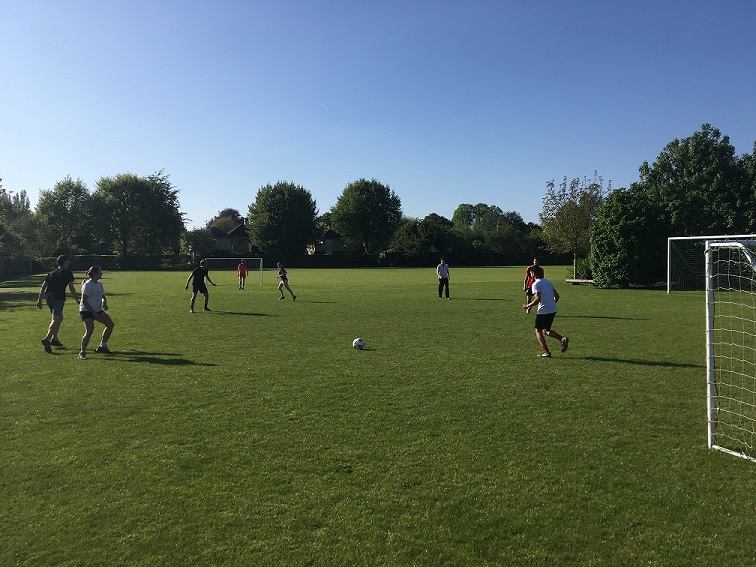 These particular pictures were taken on Sunday, 6 May, but they have been playing every Sunday since.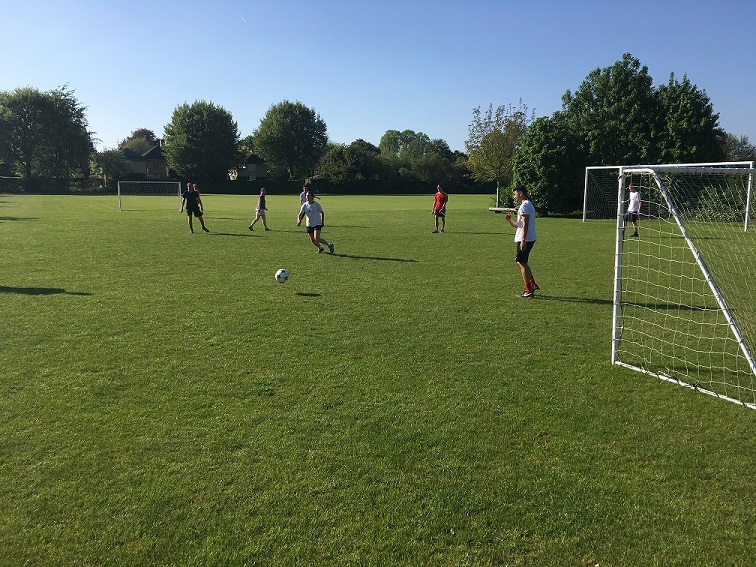 Why the hard training? Cambridge is hoping to win back the Fisher/More Trophy from Oxford who snatched it last year!
The upcoming match will be Saturday, 16 June.
Please remember them in your prayers