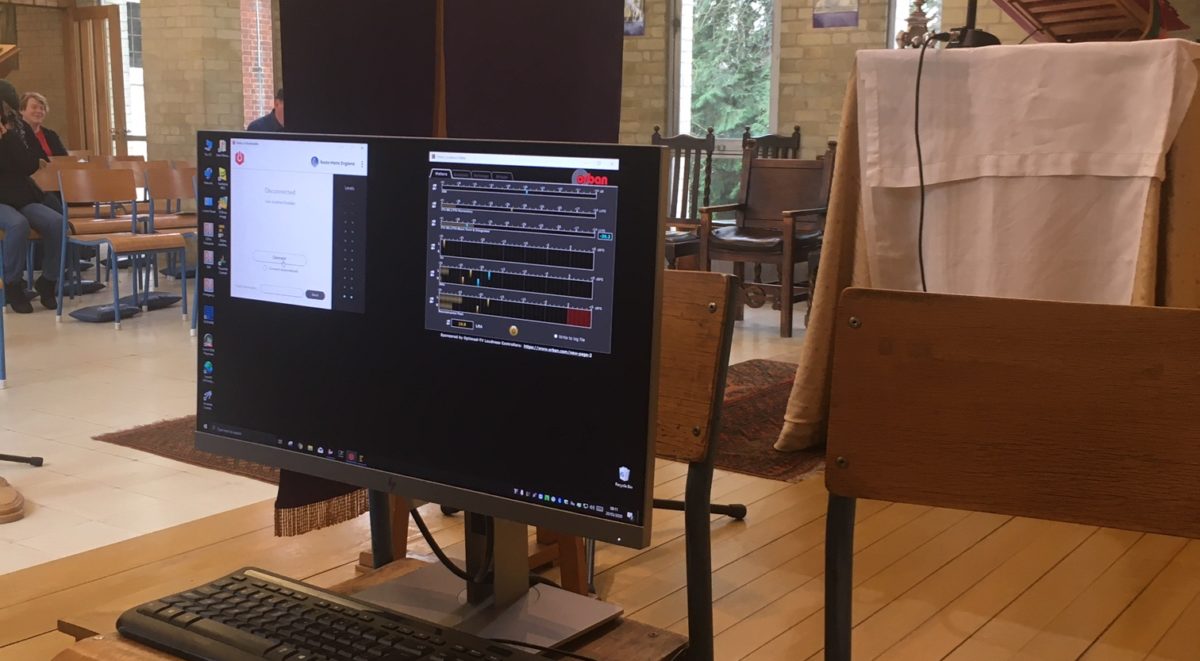 During the pandemic, we are getting Mass and our other daily services direct to you from our chapel by LIVE BROADCAST on Radio Maria England. Simply click on the link. Towards the bottom right of the screen you'll see Now on air. Click on Listen in Pop Up.
Times of Masses and other services are as follows:
SUNDAY MASS: 9.30 AM
Weekday Mass: Monday to Friday 7.30 am, Saturday 9.30 am
Morning Prayer (Lauds): Monday to Friday 7 am, Saturday and Sunday 9 am
Evening Prayer (Vespers): Monday to Friday 6.30 pm, Sundays 7 pm
For online access to Mass in the Extraordinary Form (Old Rite), please scroll down.
Please note that there is no iPlayer – all broadcasts are live and not currently recorded. But that means that we know that everyone in the congregation will be listening together – we are still connected! We have also set up a Facebook group to help you keep in touch with each other and to bring help to those in need. We'll be putting sharing good resources here and on Facebook as we go into this imposed retreat together – not one we might have chosen, but one that may truly be a time of grace.
The Sacraments of Holy Communion, Confession and Anointing of the Sick can be brought to anyone who is seriously ill in hospital. Email us via the CONTACT button above, or phone us on 01223 741251.
Sunday Mass in the Extraordinary Form: Fr Lawrence Lew OP, of St. Dominic's Priory in London (the Rosary Shrine), celebrates a Mass in the Dominican Rite on Sundays at 4 pm. He will be live-streaming this on his Facebook page. If you are not on Facebook, you can access the video later on YouTube – this link should work.
God bless you and keep you safe. We are grateful as always for your prayers and support. Let us make good use of this time as retreat (there are resources here) and pray for the time to come soon when our churches can open again and we can receive the Sacraments together