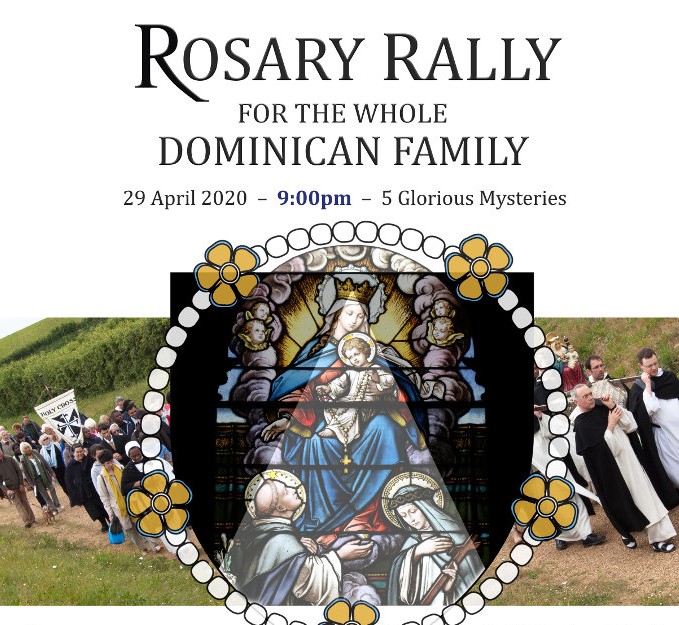 Pray the Rosary with us and the Dominican Family all over the world on Radio Maria on Wednesday at 9 pm/2100 hours your time, wherever you are in the world! We're praying the Five Glorious Mysteries:
1. The Resurrection
For the sick
2. The Ascension
For the healthcare services
3. The Descent of the Holy Spirit
For the families of the sick
4. The Assumption of Our Lady
For those who suffer economically, socially, and psychologically
5. The Coronation of Our Lady as Queen of Heaven
For protection and healing
We add after each decade the Fatima Prayer:
Oh my Jesus, forgive us our sins, save us from the fires of hell, and bring all souls to heaven, especially those in most need of Thy mercy.
Why this Wednesday? It's the feast of St. Catherine of Siena, a great Lay Dominican mystic and preacher of the 14th century, who started the Dominican Apostolic Sisters.
Read more about it at on the Dominican Order's website and at aleteia