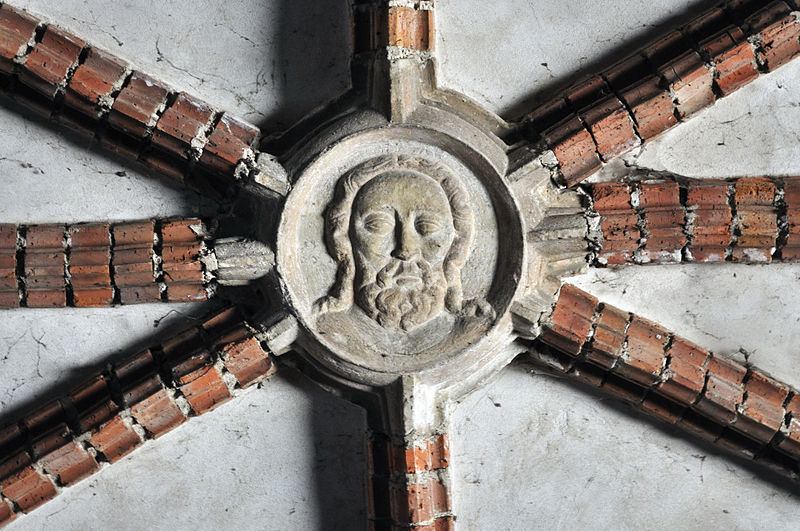 The Mass setting (Kyrie, Gloria, Sanctus, Agnus Dei) is Lux et Origo, please click here: Missa Lux et Origo
Opening Hymn
Alleluia, alleluia, alleluia!
1 Ye sons and daughters of the King,
whom heavenly hosts in glory sing,
today the grave has lost its sting, alleluia.
Alleluia, alleluia, alleluia!
2 On that first morning of the week,
before the day began to break,
the Marys went their Lord to seek, alleluia.
Alleluia, alleluia, alleluia!
3 An angel bade their sorrow flee,
for thus he spake unto the three,
"Your Lord is gone to Galilee," alleluia.
Alleluia, alleluia, alleluia!
8 Blessed are they who have not seen
and yet whose faith has constant been,
in life eternal they shall reign, alleluia.
Alleluia, alleluia, alleluia!
Liturgy of the Word
Click here for the readings on Universalis 
Liturgy of the Eucharist
Offertory Hymn
1 Thou hallowed chosen morn of praise,
that best and greatest shinest;
Lady and queen and day of days,
of things divine, divinest!
On thee our praises Christ adore
forever and forevermore.
2 Come, let us taste the Vine's new fruit,
for heavenly joy preparing;
today the branches with the Root
in Resurrection sharing:
whom as true God our hymns adore
forever and forevermore.
3 Rise, Sion, rise! and looking forth,
Behold thy children round thee!
From east and west, from south and north,
Thy scattered sons have found thee;
And in thy bosom Christ adore
For ever and for evermore.
4 O Father, O co-equal Son,
O co-eternal Spirit,
In persons three, in Godhead One,
And One in power and merit;
In thee baptized, we thee adore
For ever and for evermore.
Final Hymn
1 Alleluia! Sing to Jesus;
His the scepter, His the throne.
Alleluia! His the triumph,
His the victory alone.
Hark! The songs of peaceful Zion
thunder like a mighty flood;
"Jesus out of ev'ry nation
has redeemed us by His blood.
2 Alleluia! Not as orphans
are we left in sorrow now.
Alleluia! He is near us;
faith believes, nor questions how.
Though the cloud from sight received Him
when the forty days were o'er,
shall our hearts forget His promise,
"I am with you evermore"?
3 Alleluia! Bread of heaven,
here on earth our food, our stay.
Alleluia! Here the sinful
flee to You from day to day.
Intercessor, Friend of sinners,
earth's Redeemer, hear our plea
where the songs of all the sinless
sweep across the crystal sea.
4 Alleluia! King eternal,
Three the Lord of lords we own;
Alleluia! Born of Mary,
Earth thy footstool, heaven thy throne:
Thou within the veil hast entered,
Robed in flesh, our great High Priest;
Thou on earth both Priest and Victim
In the Eucharistic Feast.