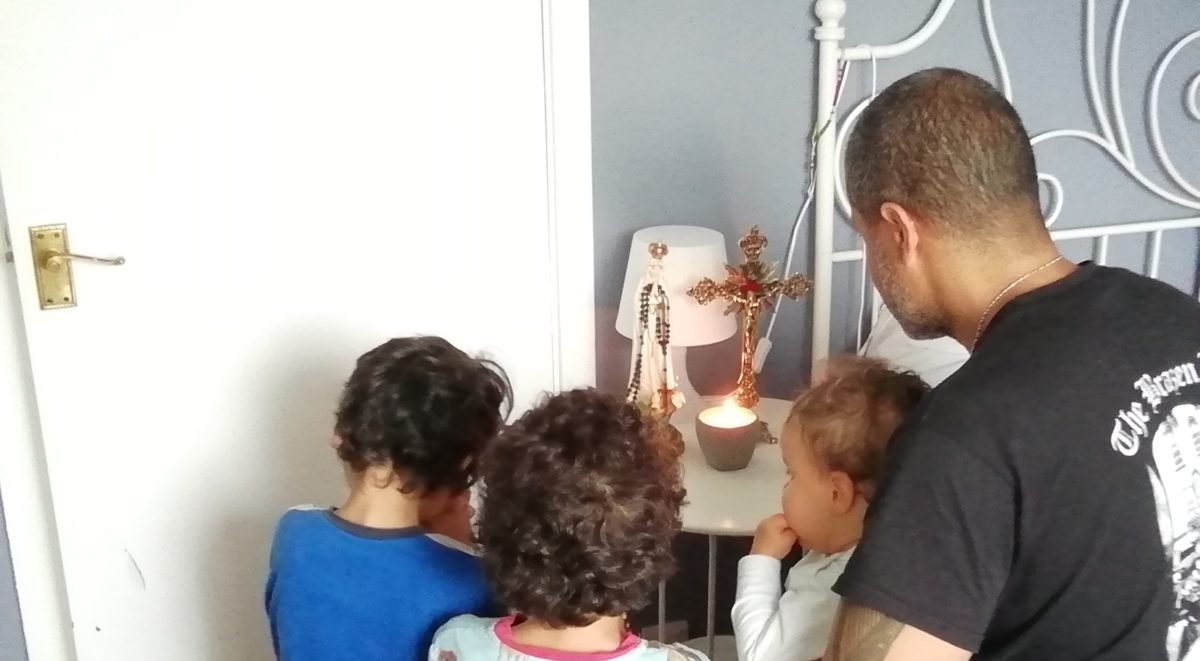 Our friend Eddie Zengeni, a husband, father and member of the Blackfriars congregation, reflects on being a Catholic father during the confinement of lockdown – and through it, his own healing journey to fatherhood.
"Tommaso! Patrick! Where are you? Come on! It's time to say our Rosary! Put down your Lego!! Let's go!"
That's the regular call to prayer in my household in the mornings, as I round up the troops to tune into 7:30 Mass via Radio Maria and Blackfriars Cambridge…Yeah, I know, not quite Gregorian Chant, but, hey, as you can imagine, it's no small task trying to get your children to concentrate on the mysteries of the Faith, when they are 8, 6 and one years old respectively. All they want to do is hide away in their bedroom and play lego, I get it…
I was asked by Father Dominic to write a short piece on my experiences being a Catholic father during Lockdown.
First of all, not being a Catholic in the public eye, I guess a little background on who I am is in order for you to get a feel of where I'm coming from, both literally and metaphorically…
I was born and raised in Cambridge, my father was from Zimbabwe and my mother was born in Glasgow into a devout Irish Catholic family. I say 'was' because they are no longer alive.
I was raised by my mother when my parents went their separate ways in 1980. I was 7 years of age. That was the year my father decided to go back to his native Zimbabwe after Independence from Britain. By the end of the year my older brother was to join him. That left me, my sister Brigid and my mother to 'fend for ourselves' as the family was split across two continents.
As you can imagine, life wasn't always sunshine and strawberries for us. Racism against blacks was common place, as was anti-Irish Catholic sentiment, especially in the midst of the Troubles during the 1980s.
By the time I was around 12 I was already the man of the house. Doubling up roles both as son and ''surrogate husband'' to my mother.  Life wasn't easy economically because there was only one earner: my mother. She had a steady, yet humble job as a secretary in the University Assistance Staff Office and in her own words, 'By the Grace of God and a glass of brandy' she managed to feed and clothe us, whist keeping the wolves from the door.
My mother sent me to join the work force at around the age of 13 or 14. My first job was as a part time dishwasher at Corpus Christi. I quickly moved up in the world and became a waiter at St. John's College. Every week, around a quarter of the wages would go into what Mum would call 'housekeeping', I'd joke and call it 'rent', but she insisted it was 'housekeeping'.
Despite life being often tough, we were blessed in one special way: We had the Faith. What we didn't have materially we made up for spiritually. Mum had this special mystical talent of transforming pain into an offering to God and she showed us that it also gave us an insight into the suffering of others. But it wasn't all doom and gloom. With sharp Irish wit, we were taught how to laugh hard (plus that wasn't expensive and a great pain killer). We were taught how to cry hard too, but above all, Mum taught us to pray hard…
As a result of her prayer life, she was a woman full of patience and endurance who never missed a Sunday Mass or Holy Day of Obligation. She was also proud to say we were all born through natural family planning, or as she would say 'Vatican Roulette'…
As the years rolled on and it was plainly obvious my father was not planning on coming home, resentment, bitterness and anger began to set in like cement in my psyche. His voluntary departure left a huge fracture in the protective wall around us, where the unknown could burst through the gaping crack and threaten us at any time…
When I saw other children playing football with their fathers, a just sense of 'envy' would bolt through me. Where was my father? Why did he leave? Didn't he care? Why me?
It would take me another three decades to work out why. I hadn't fully understood God's Providence and what He had in store for me. To put in more bluntly, sometimes a bad example of parenting can be just as exemplary as a good one. One thing my father taught me, was how not to do it.…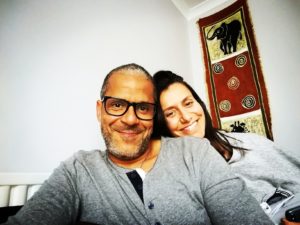 Fast forward 30 years: In that time, I flew the nest, went to university in London and then lived in Rome for 15 years where I pursued a career in the world of arts and entertainment. I am married to my twin soul partner (and in crime), Emanuela, who has been through thick and thin with me over the last 17 years. Together we have three healthy children. Our lives are blessed and full of joy…But it is our Catholic faith and the lessons of my childhood which help bind us together…
When lockdown hit us, we were in the middle of Lent. Now, that's the time, any self-respecting, old school Irish Catholic would 'give up the sauce' for 40 days and nights (excluding St. Patrick's Day, that doesn't count).
I really wanted to go for it this Lent: Regular Mass and Communion, more Rosaries, stricter fasting, reading and reflecting more. I was on a mission. But as a traditional Catholic father in the modern secular world it isn't always easy…
Us Catholic fathers have to tread that very fine line between showing our children the importance of reverence and humility during the Mass and on the other hand, well, for want of a better term, not, 'shoving it down their throats' so to speak…
Now here's an interesting thing: My Catholic Faith was shoved down my throat. And I'm forever grateful for all the mouthfuls. The difference is, between one mass and the next, Mum lived out her Catholic Faith every day through the Holy Spirit. It was if the Mass was the petrol and Mum was the engine, so after a week, she'd need go back and to top up the tank of Grace. We knew God would not abandon us if we didn't abandon Him. For me all this was impressive, but completely normal, because I didn't know any different. But I observed other people looking at my Mum and her Catholic example, and she often impressed the minds of even the most cynical of atheists.
So, now It's my turn now to transmit the Faith to the next generation. But how could I be of the same fortitude as my Mum? She was in another League. Especially with no father figure as an example to go by?
First: I made a promise to myself; I would give all the love and support to my children that I didn't receive from my father. And all the love and wisdom that my mum gave me. All that meant one thing: prayer. So, when the Lockdown came, I said from now on one Rosary a day. At the beginning it was tough, the kids got distracted, they wanted to play Lego, I ran the risk of coming across as a deranged doctrinal fanatic.
But now, three months later, as we live the Faith through the Holy Spirit, under the same roof during lockdown, the other day I rounded up the troops; Tommaso! Patrick where are you? It's time to say our Rosary! Again, frustratingly looking for them… I found them in their bedroom, but this time, there was no lego, they were on their knees already praying the Rosary by themselves…
Let's hope they have the strength and fortitude to keep it up, and let's hope I find strength and fortitude to fully forgive my father, as our Faith requires us to do, I ask you to pray for that…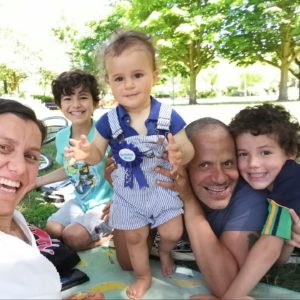 Edmund Fitzpatrick Zengeni.