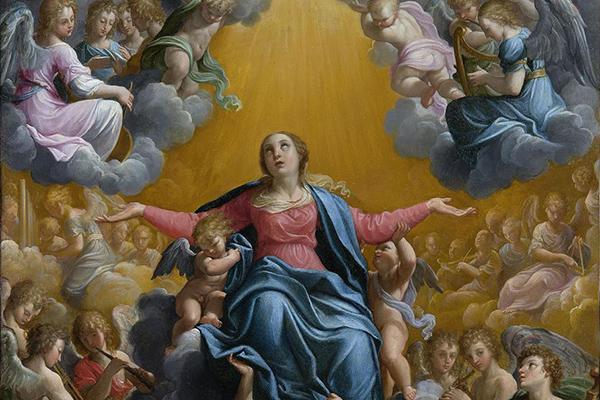 TOMORROW SUNDAY IS THE GREAT FEAST OF THE ASSUMPTION OF OUR LADY INTO HEAVEN. Mass times below.
As the weather forecast is not good, the 9.15, 11 and 6 pm Masses will be in the cloister, with the garden doors open.
***FACE COVERINGS TO BE WORN IN THE CLOISTER, PLEASE.***
8.15 – Upper Chapel, also broadcast on Radio Maria. Please note that face coverings are mandatory at this Mass. Thank you for your cooperation.
9.15 (Extraordinary Form) – cloister
We look forward to welcoming you!