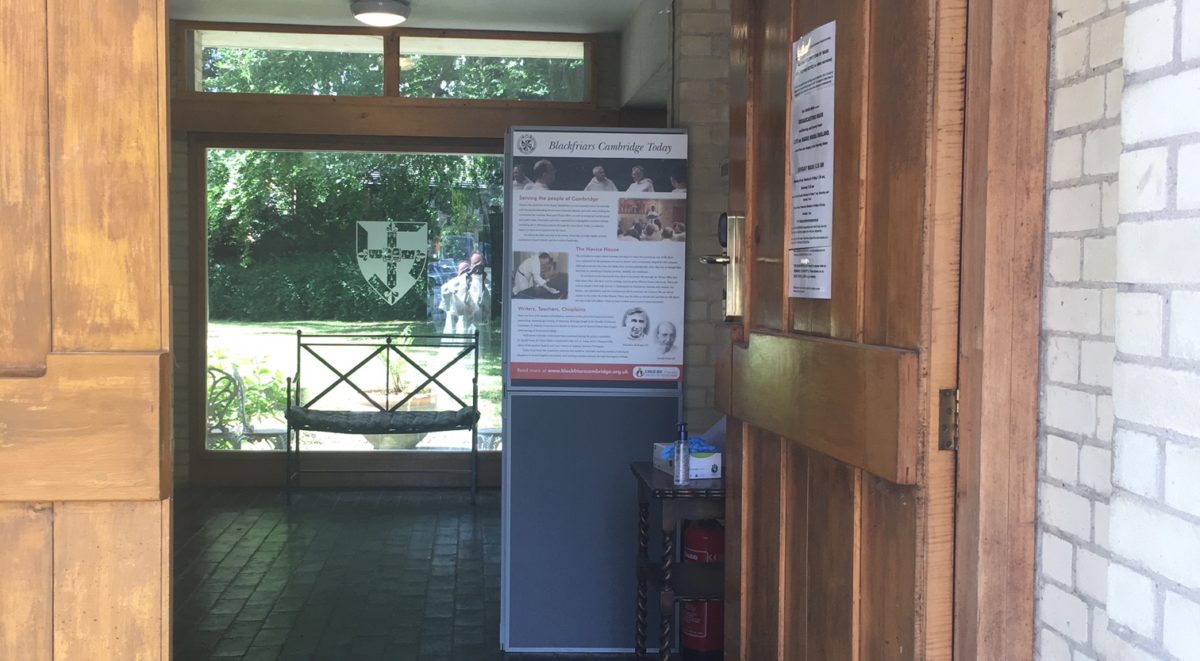 We are OPEN for public Mass. Welcome back! Please scroll down for Mass times.
First, some important information on how we're doing this to keep everyone safe and well:
Cambridge is in Tier 2, which means that we can open for worship "for as many people as can be safely accommodated with social distancing measures". This means that the larger Sunday Masses will be celebrated outdoors in our beautiful garden (bring warm clothes, it won't be quite as summery as in the picture!) with some socially distanced shelter in the marquee and indoors where necessary. Outdoors we can interact in groups up to 6, but indoors only with our own household: so you can come to outdoor Mass with family/friends from other households, but indoors only with your own household.
Our times are as follows:
Sundays from 6th December
8.15 Mass in the Upper Chapel (capacity max 30 persons) also broadcast on Radio Maria
9.15 Mass in the Garden (Extraordinary Form)
11 Mass in the Garden (with music)
6 pm Mass in the Upper Chapel or Cloister
Weekday Mass from Wednesday 2nd December
Monday to Friday 7.30 am, Saturday 9.30 am, also broadcast on Radio Maria
Morning and Evening Prayer will continue to be private (Sunday 7.45 am/7 pm, Monday to Friday 7 am/6.30 pm, Saturday  9 am/6.30 pm) but will be broadcast on Radio Maria
We will let you know Christmas arrangements in due course. Watch this space!
Also, good news:
Government Consultation on Faith Engagement
There was a strong ask from the officials of the MHCLG for individual Catholics to respond to this open consultation on the way Government engages with faith communities.  The link to the online submission is:
https://www.gov.uk/government/consultations/independent-faith-engagement-review-call-for-evidence
This call for evidence aims to collect views to underpin the Faith Engagement Review. This call for evidence opened on 13th November and will run for a period of 4 weeks closing at 11:45pm on 11 December 2020. After the disappointment of the the closure of our churches for worship without presentation of the scientific evidence, this consultation is very heartening. We need to take part – this is our opportunity to influence public policy on religious freedom in our society.
We're looking forward to seeing you soon! Keeping you in prayer.