An exhibition for the
THE EXHIBITION HAS NOW ENDED FOR IN-PERSON VISITS, BUT THERE'S BEEN SO MUCH INTEREST THAT WE'RE PUTTING IT ALL ONLINE. WATCH THIS SPACE!
24th September to 3rd October
Blackfriars Priory, Buckingham Road, Cambridge, CB3 0DD
(next door to Murray Edwards College)
Free admission, donations welcome
OPENING TIMES:
Tue – Sat: 3pm – 7pm
Sun: 3pm – 6pm
Interactive arts workshop every day 4.30-5.30 in the Upper Chapel
Friday 24 Sept, 7 pm:
Opening Evening –
Talk on David Jones and Blackfriars by Fr Dominic White & Sr Rose Rolling
NO TICKET NEEDED.
Wed 29 Sept, 7 pm:
Lecture by Dr Elizabeth Powell, University of Durham:
The Maker's Journey: A Study of David Jones's Wood-Engravings for 'The Book of Jonah'
followed by contemporary poetry from Blackfriars.
NO TICKET NEEDED.
Mon 27th: Closed
Free admission, donations welcome.
We hope that, with the lifting of Covid restrictions, you can just turn up. If restrictions have to be re-imposed, we will offer entry by free timed ticked on Eventbrite – please check this web page for updates.
About the exhibition…
David Jones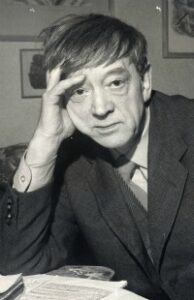 David Jones (1895-1974) was one of the most distinguished British artists and poets of the twentieth century. He had a connection with Cambridge through his friend and benefactor Jim Ede, founder of Kettle's Yard contemporary art gallery. Jones would sleep on the top floor of Kettle's Yard, formerly Jim and Helen Ede's house, and now housing several of Jones's works. Jones corresponded with the Cambridge Dominican friars Thomas Gilby, a philosopher, Illtud Evans, a spiritual writer, and Conrad Pepler, who himself had been born in the Ditchling artists' commune where Jones became a Lay Dominican during his apprenticeship to Eric Gill (1921-25).
Art at Blackfriars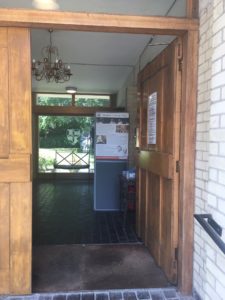 The Dominican friars' priory, Blackfriars, is five minutes from Kettle's Yard, next to Murray Edwards College. The friars have four examples of Jones's work, which form the centre of this exhibition by Jones and contemporary artists attached to Blackfriars, including friars, sisters and lay members of the Dominican Order in Cambridge.
Why Dominicans and Art?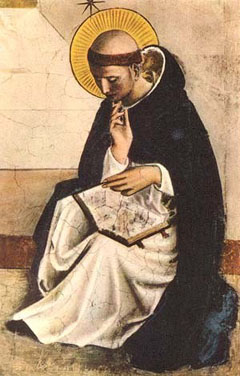 The arts have always had a special place in Dominican spirituality – Fra Angelico is but one example amongst many Dominican artists. The Dominicans, or the Order of Preachers to give us our official name, celebrate 800 years of presence and preaching in England this year. We came into being as a result of an encounter between St. Dominic Guzmán and the Cathars in the south of France. Today we would recognise the Cathars as a protest movement: impoverished and oppressed by the barons and failed by the clergy, they adopted Gnostic beliefs which rather understandably held the physical world, especially the body, to be evil – and saw spirituality as an escape from this world. St. Dominic dialogued gently with them and brought many back to Christianity as well as heeding their criticisms. Dominican spirituality strongly emphasises the goodness of creation, the physical world and the body, fulfilled in the Incarnation: God becoming human in Jesus Christ and in the victory of His bodily resurrection. The Order was officially ratified in 1216. In 1221 four friars came to England, setting up a new house in Oxford, and by 1238 had arrived in Cambridge, rapidly involving themselves in university life. At the dissolution of the monasteries by Henry VIII, the friars were scattered and their house became Emmanuel College. We returned to our present site in 1938.
Our Artists…
Taking up David Jones's title of Minor Prophets, our exhibition features our Jones pieces, as well as the work of our contemporary artists, who exercise the prophet's vocation of seeing deeper into the present and gesturing towards a vision for the future:
Zlata Vrabec makes paintings and icons from the stuff of the earth which glimpse an eternal destiny;
Eddie Zengeni, inspired by cartoon art (especially the work of Mort Drucker), works on three themes in his life: family, music and God.
Pavlina Marie Kašparová's cinema explores light as the essence of life and symbol of goodness, while Steven Grimwood brings the Eastern Christian icon to a western eye.
The transformative power of words animates the poetry of Ann Catherine Swailes and Dominic White…
…while Gregorian chant is a traditional part of Dominican liturgy, one which continues to inspire the work of modern composers such as Bruno Clifton, Pamela McNeil, Domenico Vicinanza and Dominic White.
The building of Blackfriars also features Dominican art, with the windows and images of Bronwen Pulsford, and the sculptures of Aelred Whitacre.
We look forward to welcoming you to share in our culture!
Visitor activity – Living Icons
And… there'll be a chance to make art yourself! Write words as icons with Lay Dominican Zlata Vrabec.
From the very beginning of our life we have received a most intimate gift: words / speech and a gift of writing them down in whatever way our environment teaches us. This is our daily act of communication; we  write icons – ourselves. 
 You are invited to take part in a guided spiritual exercise to explore your own gift: to see and be seen. The exercise begins by looking at an icon or painting, contemplating it, being seen by it. Then, we see true response through writing our letters. Bring your own favourite paper and pen – we also have papers and pens provided.
Acknowledgements
We are grateful to Fr Richard Finn, Br Jerome Johnson, Douai Abbey, Kettle's Yard, Anita Svensen and Tom Berenato for their help with creating this exhibition.
And visit our neighbours…
Blackfriars is just a few minutes' walk from Kettle's Yard, where David Jones used to stay with Jim Ede. We recommend a visit! Just down the road on Castle Street, Kettle's Yard is a remarkable collection of art in a domestic setting, including the house with its many works by David Jones. You can also visit their current exhibition 'UNTITLED: Art on the conditions of our time' in their contemporary galleries, or visit the shop and cafe. Tickets are free but booking is recommended, please click here.
Father Dominic White OP and Sister Rose Rolling OP